Jump Star Trampoline Assembly: Your Step-by-Step Set-Up Guide for Safe Bouncing Fun
Author: Jump Star Trampolines Date Posted:19 September 2023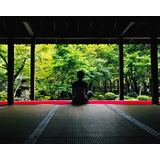 Discover our comprehensive, easy-to-follow guide for properly assembling and setting up your Jump Star Trampoline, ensuring safe and enjoyable trampolining experiences right from the start.
G'day, trampoline enthusiasts! Congratulations on your new Jump Star Trampoline purchase! As you eagerly await your trampoline delivery, you might be feeling a blend of excitement and uncertainty, especially when it comes to setting up the trampoline correctly. Worry not, dear Aussie bouncer! Jump Star is here to support you every step of the way with a comprehensive, step-by-step guide that will help you master the art of trampoline assembly in no time.
Navigating the world of trampoline set-up can be tricky, but with our easy-to-follow guide, you'll be well-equipped and confident to assemble and position your amazing new Jump Star Trampoline safely, ensuring the best possible trampolining experience right from the start. So, grab your tools and get ready to dive into our detailed assembly instructions for your perfect bouncing haven!
1. Unboxing and Preparing the Components
Before you start assembling your Jump Star Trampoline, it's crucial to unpack and examine the components to ensure you have everything you need. Inventory each item, referring to the provided parts list in your instruction manual. If you discover any missing or damaged components, contact Jump Star's customer service team for assistance.
Tools you'll need:
Safety gloves
Rubber mallet
Wrench (socket or spanner)
Screwdriver
Lay out the trampoline parts on a clean, flat surface to avoid any misplacement during assembly. This is also an ideal time to familiarise yourself with the different components and their function.
2. Setting Up the Frame and Legs
Begin by piecing together the steel frame. Connect the top rails with their respective joiners, ensuring their welds face downwards. The connecting legs should securely fit into the sockets on the frame tubes. Attach each leg to its designated joiner, being cautious of alignment.
Once the trampoline's entire structure is laid out on the ground, lift the legs simultaneously and place them in an upright position. While doing so, it is helpful to have an extra pair of hands to ensure that the frame stays stable. If you have a larger trampoline, make sure to check the manual for specific attachment guidelines.
3. Installing the Jumping Mat
Before attaching the jumping mat, place your trampoline springs around the perimeter, within easy reach. Attach one side of a spring (the open hook) to the jumping mat's eyelets, while leaving the other side unattached for now.
Starting at 12 o'clock, hook a spring into the frame's eyelet. Then, proceed to 6 o'clock, 3 o'clock, and 9 o'clock positions, maintaining even spacing. This cross pattern offers optimum tension for the mat's central section. Gradually work your way around the trampoline, tightening springs and securing them to the frame.
Note: Spring tension may feel tight in the beginning, but attaching a spring tool to the open hook end will provide additional leverage while connecting springs securely to the trampoline frame. Avoid overstretching springs.
4. Adding Safety Features: Pads & Enclosure Nets
Padding Installation
Trampoline padding is a crucial safety feature, designed to protect users from exposed springs and the steel frame. Jump Star's pads come with elastic straps that fasten the pads to the frame, ensuring they stay securely in place during use.
To install, place the padding over the trampoline's outer frame, ensuring it covers both springs and top rails. Use the pre-installed straps to fasten the pads to the railings; pull the straps tightly for a secure grip. Check the padding for even coverage and adjust accordingly.
Enclosure Net Installation
The safety enclosure net is another protective measure for your Jump Star Trampoline, preventing falls and potential injuries. To install, locate the designated holes or clamps on the trampoline's legs where enclosure poles will be attached.
Fit the base of each enclosure pole into these holes or clamps, securing them with the accompanying screws, bolts, or pins. Assemble and attach the trampoline poles to their designated brackets. Check that they are straight and secure, with no sharp protrusions.
Next, unfold the enclosure net and spread it around the trampoline's perimeter, connecting it with the poles as you go. Ensure that the zipped entrance aligns with the trampoline's ladder for easy entry and exit. Secure the top of the framework (caps) with additional screws, completing the enclosure's safe and stable structure.
Tip: It's best to have a helper to hold the poles vertically while you attach the enclosure net. This will ensure even and secure connections while keeping your hands free for adjustments.
5. Jump Star Ladder Installation
A trampoline ladder provides easy access for users, reducing the risk of injury during ingress and egress. To install a Jump Star ladder, extend the ladder legs to touch the ground, placing its hooks over the trampoline's frame. Make sure the ladder is secured and stable to prevent slipping.
Check that the ladder is in line with the spring-loaded trampoline entrance, allowing for easy access. If the ladder's footing isn't stable on the ground, you may need to adjust its positioning or consider adding non-slip material beneath it.
By following the steps outlined above, you can ensure a successful and safe trampoline assembly while minimising any risks or challenges. With proper set-up and adherence to safety guidelines, your Jump Star Trampoline is ready for years of bouncing fun, providing boundless entertainment for the whole family.
Secure Your Family's Bouncing Bliss with Jump Star Trampolines
Our step-by-step guide for assembling and setting up your Jump Star Trampoline ensures a safe and enjoyable trampolining experience right from the start. With attention to detail, proper tools, and adherence to safety guidelines, you can create a lasting, fun-filled haven for your family to relish for years.
Ready to experience the thrill and joy of trampolining? Check out our collection of round and rectangle trampolines in Australia tailored to families of all sizes. Jump Star Trampolines is committed to providing exceptional products designed for optimal fun, safety, and durability. Make your backyard an exciting playground and invite endless bouncing adventures by choosing Jump Star Trampolines today!
---
Leave a comment