Measuring Round Trampoline


Measuring your Trampoline is essential before purchasing any replacement parts for your existing Trampoline also it will save you lots of time and money on shipping.
Verifying the size of Round trampoline.
The Trampoline diameter is measured from the outside of the metal frame to the outside of the metal frame (not the jumping surface) See image below.
Measure the Trampoline diameter in 2 spots with the Mat still fully assembled and uses the "average" as your "actual" Trampoline size.
Verifying the number of springs


Check the quantity of springs on your Trampoline
Verifying the Springs Size
Measure the spring including both hooks Un-stretched from tip to tip (See image below).
Please make sure you take the spring off the trampoline before measuring.
Important: Frame should only be measured if all the springs are properly attached and the jumping Mat is installed.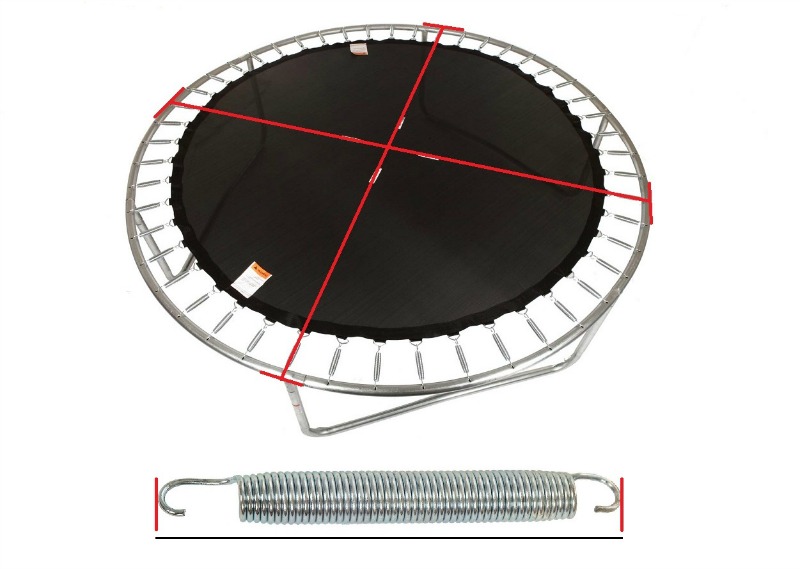 Jump Star is an Australian family-owned company located in Perth. Our huge range of safe high-quality products has enabled us to grow and grow. We now send items to Brisbane, Sydney, Melbourne, Adelaide, and in fact all over Australia.
To get help picking the right trampoline or part for your needs, or to order a sprinkler for your trampoline, call us on (08) 9358 5660.