Trampoline Brisbane
Author: Jump Star Trampolines


Affordable Trampolines for Brisbane
Got a backyard? Then you've got an activity playground for the kids to spend hours of fun in. All you need is a quality trampoline for your Brisbane home to ensure your little bundles of energy are getting the exercise they require. Too many kids and teens these days remain glued to their TV's, computers or smart devices for entertainment and don't spend as much time outdoors as they once used to. A great way to motivate them to get outdoors and exercise is with one of our fun-filled and quality products. Jump Star is an Australian owned and family run business that has always held the core philosophy of producing high-standard products at affordable prices.
Safety first
We understand that safety is a primary concern with many trampolines which is why we offer enclosures and pads to ensure every precaution is taken.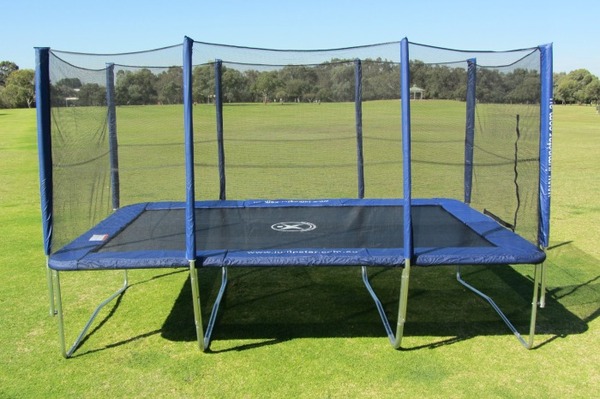 Not only that, our products incorporate the best quality UV resistant fabrics to resist degradation and survive the brutal Australian sun. We also offer a five-year warranty on our rectangular trampolines and other designs for your peace of mind.
Need a layby?
We also offer our customers a layby service for all online purchases with no hidden fees or repayment dates. All we require is a $50 down payment, and you can pay the rest off whenever you have the money. We ship direct from our factory to anywhere in Australia, including Melbourne, Sydney, Perth and beyond, meaning that we can sell our products at much more affordable prices.
Contact us for more
For more information on our quality range of Brisbane trampolines or to learn more about our delivery and warranties, please feel free to give us a call on (08) 9358 5660. Our friendly team members are always happy to be of assistance and strive to provide the most valuable customer experience.